(This is an event I went to back at the end of August.  Being that now it is October break at school I have some time to finally post about this fun event.  I think I will include this in a couple posts since there will be lots of pictures.  Hopefully I'll get more pictures up on Facebook during this week off as well.)  I hope you enjoy!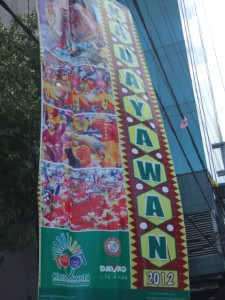 Kadayawan is a festival here in Davao celebrating the tribes on Mindanao.
I went to a street dancing parade on August 18 and a floral float parade on August 19.  Here are some of the pictures!
Stay tuned for my second post with pictures of the floral float parade.