Indonesia
---
(Again, I am reposting this due to some blog issues.)
I'm sorry it's been such a long time since I posted. Now that school is underway (3 weeks in so far) perhaps I will be more regular with blog posts. I have a few things to catch you up on!
Anyway, Palu was the first city we visited (for an extended period of time). I had the opportunity to visit one of the areas where some of the linguistic work occurs as well. It was a beautiful place up in the mountains!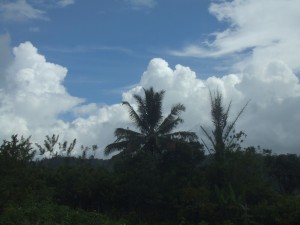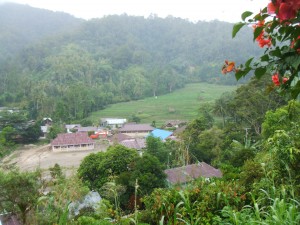 "The earth is the Lord's, and all it contains,
The world, and those who dwell in it.
For He has founded it upon the seas
And established it upon the rivers."
Psalm 24:1-2 (NASB)
---
(I am reposting this after some issues with the blog.)
Hi there! I've been back from Indonesia for 1 week (almost exactly). I'm hoping to be emailing a newsletter soon, but I thought a blog post might be nice.
You probably know that I like food, so I thought I would make that my first post.
My favorite dish that I tried in Indonesia is more of a snack – rujak.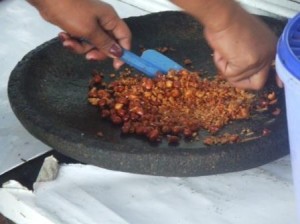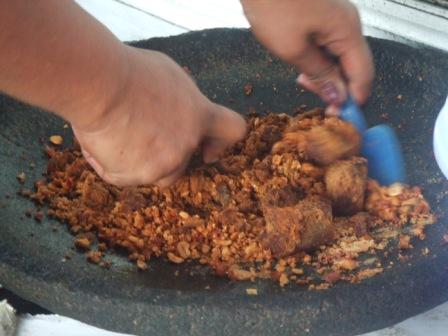 You take peanuts and cane sugar and pound it into this sweet peanut sauce. (You can add a chili or 2 but I asked for it without those.)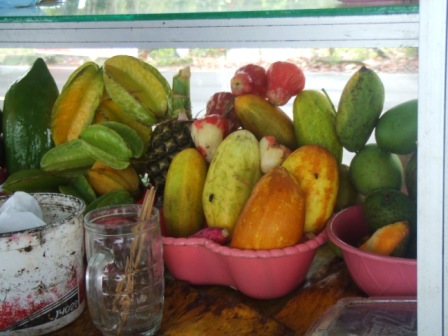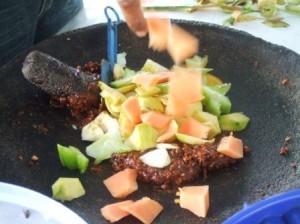 Then you add tart fruit (not quite ripe).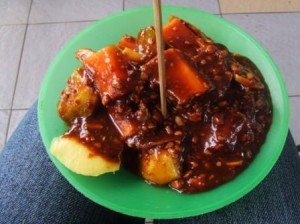 It's all mixed together and tastes wonderful!
(The sound in this video is the waves crashing just behind the little shop we were in and I think a bit of the street that was in front of the shop.)
*FYI- The video might not work if you're using the Google Chrome browser.*
Here's Carol & I with our ruajk; Ambon is known for it.