I went to a Vietnamese restaurant with friends a few weeks ago and wanted to share a few pictures.  That was the first time I ate Vietnamese food.
Here is my housemate, Ruth, and me at the restaurant.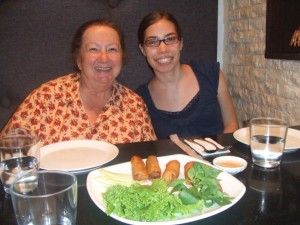 Here is our appetizer.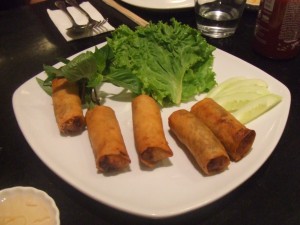 This was my meal: chicken, mildly spicy sauce, veggies, & cashews.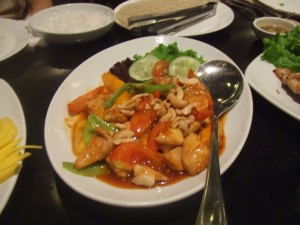 On the left is one of the other meals.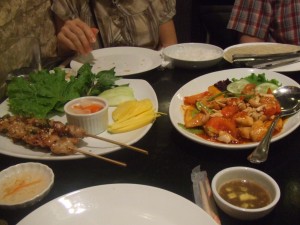 The light fixtures were really neat.