I'm enjoying the break during summer vacation so far. My friend Becky came to visit for a few days and we had a lot of fun. I hope you enjoy these pictures. Rest and friends are such a blessing!!
On Wednesday night we went to Outback Grille, which is a restaurant that opened shortly after I arrived here in Davao. I haven't gone yet…it was great!
We played games on the placemats while we waited for our food.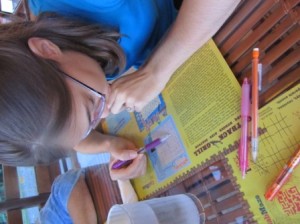 This was Becky's burger; mine is in the background.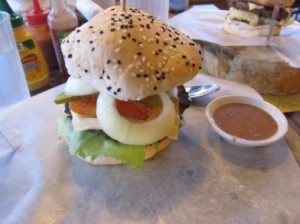 Here we are ~ Carol (the librarian), me, & Becky.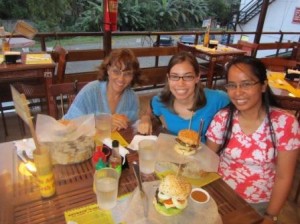 We each had fried ice cream for dessert. It was ok but not my favorite.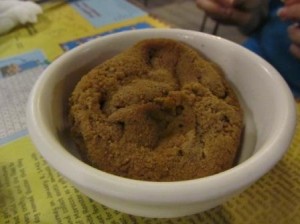 2 responses to "Summer Fun!! – Part 1"