We had dinner and breakfast included in our package. We ate in the main restaurant.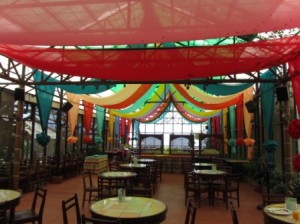 We had the buffet and both at dinner and breakfast they gave us extra food too. I guess it came with our package but we didn't know that ahead of time. Here was some of our extra breakfast food: garlic rice, toast, pancakes, & ham.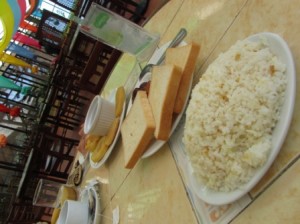 On Friday morning we went hiking on the mountain trail. It started out really well (despite the unhelpful map), but then we ended up getting lost somehow. I think it was due to the poor map and the fallen down trees on parts of the trail. We really wanted to find this hanging bridge.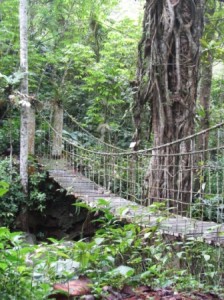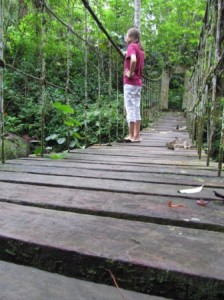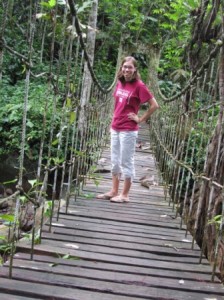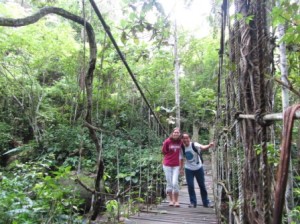 These were some cool plants we passed on the trail.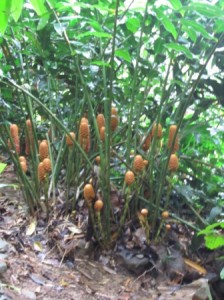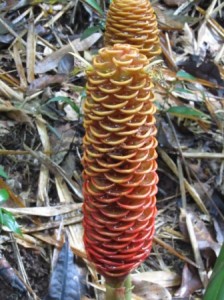 They sort of look like pine cones. However, they aren't made of the same material and there was some type of liquid between the larger pieces.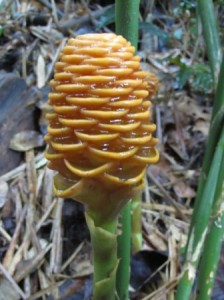 A lot of the trail followed along a creek.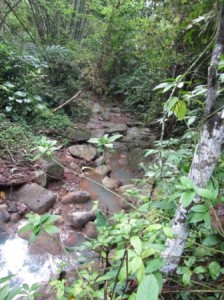 There were some huge leaves!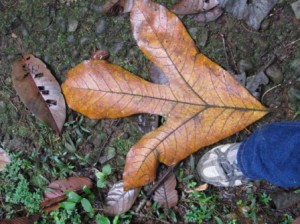 We were a bit lost and found some of the workers. They directed us to the correct direction on the path toward a garden we knew was somewhere close. This is the view from that garden.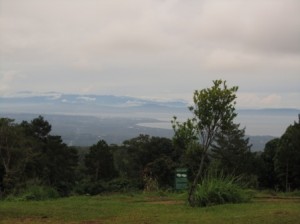 We were muddy. It had rained the night before so parts of the trail were slippery.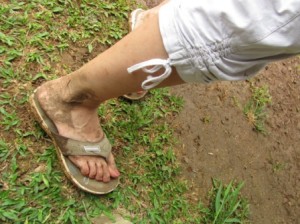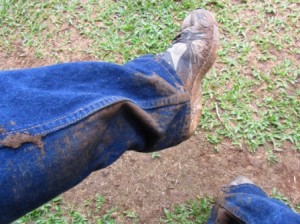 Thankfully we were able to get a ride back with the shuttle tour group that was at the garden. We were supposed to check out about 45 minutes after we got to the garden.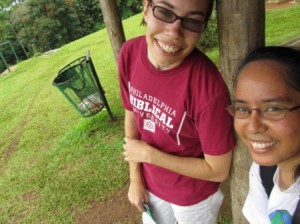 I called the front office when we got back to our cottage. They were so understanding (I explained that we'd been lost for a little while) and said it was fine for us to check out an hour later than our previously set time.