We went to Paradise Island on Saturday. The morning was rainy but it stopped before we got to the island. It made for a cooler day, which was nice.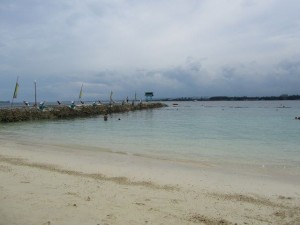 We swam around, went snorkeling, and had lunch.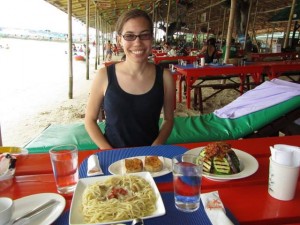 For lunch we had carbonara (with garlic bread) and zucchini with tomato sauce. Then we ordered halo halo also. Halo halo means mix mix. The contents vary and could include the following: shaved ice, evaporated milk, corn flakes, ube ice cream, red beans, banana, coconut strips, pinipig (ground dried rice – sort of like rice krispies), tapioca, gelatin, sweet corn, etc. (You can look it up online.)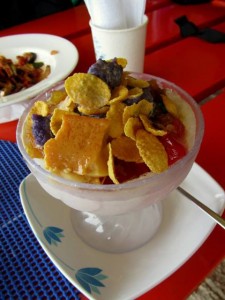 It was a relaxing and fun time! I'm so glad Becky was able to visit for a few days.
(btw- it was not my last day of summer)