Back in May I went to Crocodile Park with some friends. The park has mostly crocodiles but also other animals that they have rescued (or taken in as rescues). Enjoy!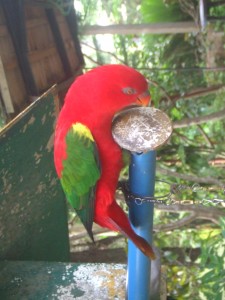 I think this bird was struggling to determine whether he was a bird or a bat. 🙂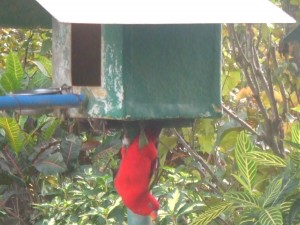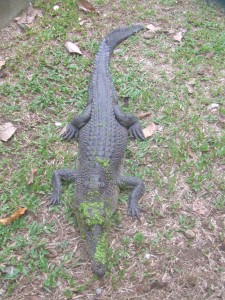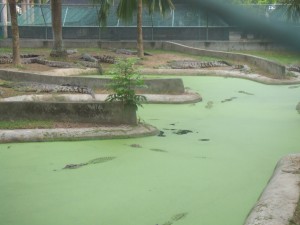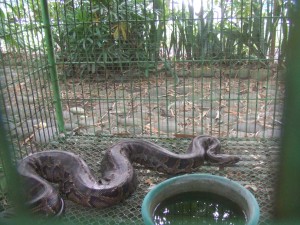 This baby tiger was so cute!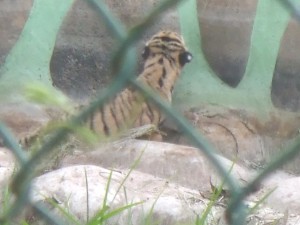 The poor little guy had fallen and wasn't able to get out.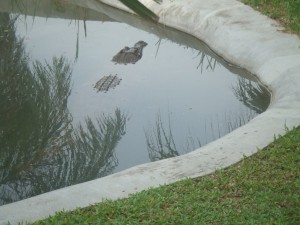 This one wasn't so cute…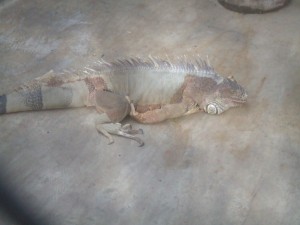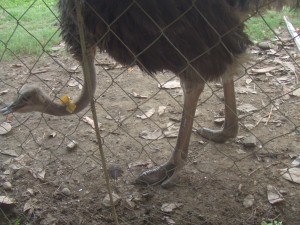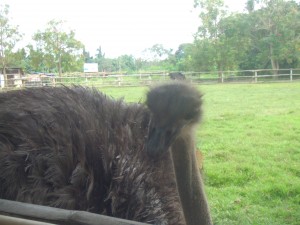 This guy has a broken jaw (I think). Looks pretty strange.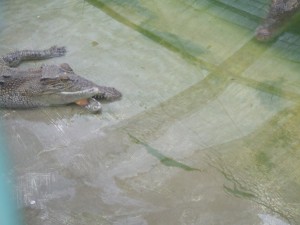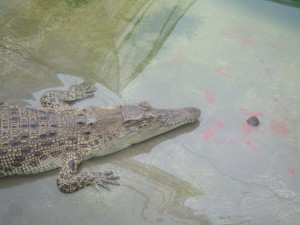 Deer in the Philippines look different. This is the first one I remember seeing with antlers too!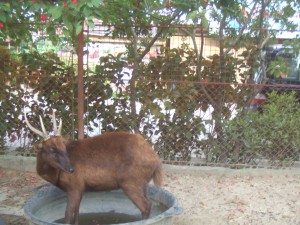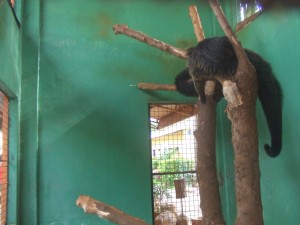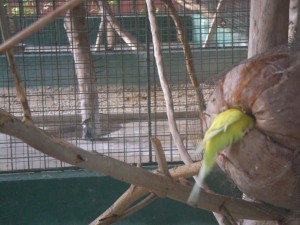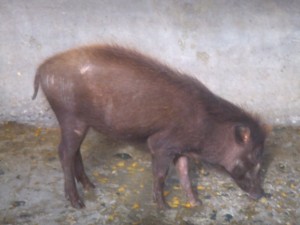 This peacock was beautiful!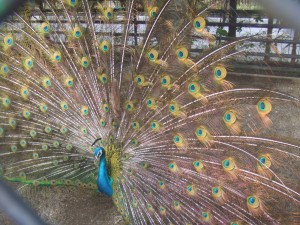 This is the large & old crocodile at the park.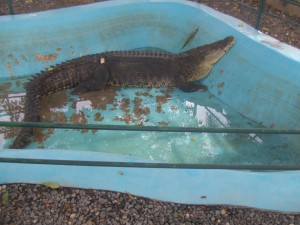 They do a show with "dancing crocodiles" when they feed them and they come up out of the water to get the meat.