On Friday, November 15, we had the school carnival (fairy tale / fantasy theme). This is put on every other year; International Day occurs during the other years. Different grades have different booths and the kids and parents and teachers take rotations manning the booths. The 7th graders had a dunk tank, which our employees built. It was great! The kids asked students and teachers to take shifts in the dunk tank.
People purchased tickets and each booth had a sign identifying how many tickets were needed.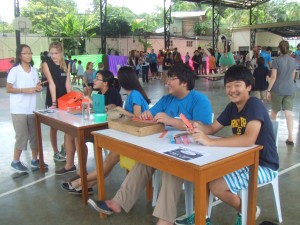 3rd grade had a Rapunzel rope for people to climb and then they went own the slide afterward.
4th grade had a bean bag toss game. If you landed on a square with a frog you had to kiss a frog (there was a bucket with a bunch the kids caught from around school). If you really didn't want to kiss a real one you could kiss the plush one. Then you could get a piece of candy.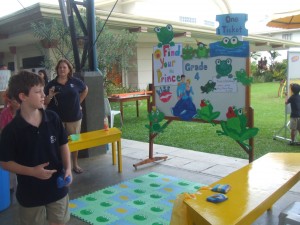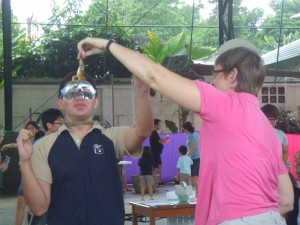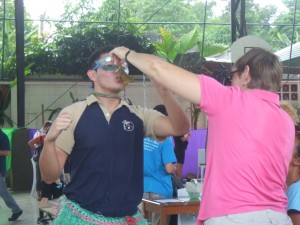 I think it was 2nd grade that had the limbo game.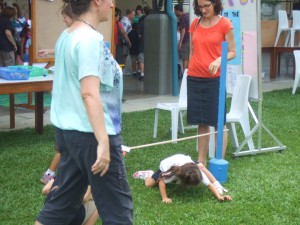 5th grade had golf games with a Minecraft theme.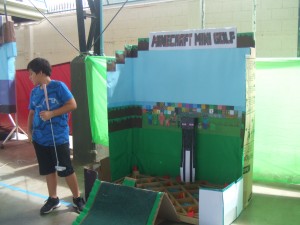 Here's the first grade booth.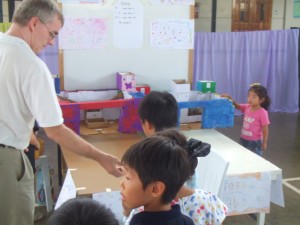 8th grade had mystery boxes. The kids were searching for keys amidst the dragon intestines (spaghetti noodles) and other "nasty" substances.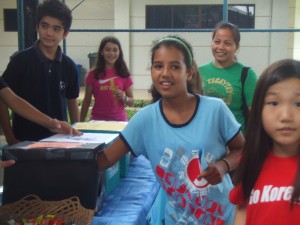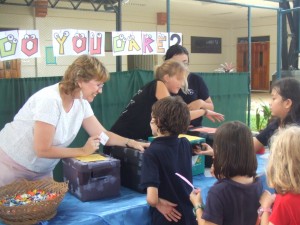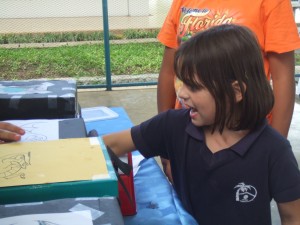 The high schoolers had a face painting booth.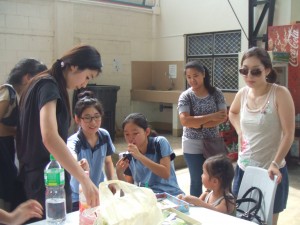 The 6th grade booth had water guns to shoot off ping pong balls (the heads of giants who had captured a princess). (I think that's the proper explanation of this booth.)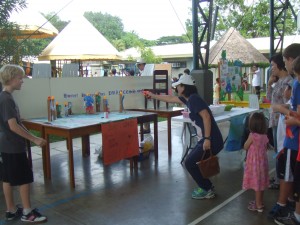 The 7th graders had a dunk tank. Our employees built it during the 2 weeks before carnival. It was a big hit! Most of my pictures are from this booth.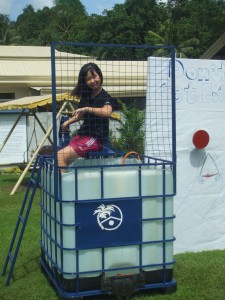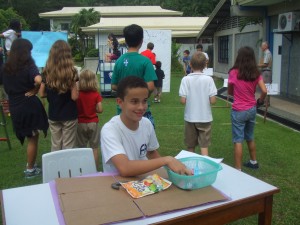 The 7th graders took shifts being in the dunk tank (some of them), collecting tickets, retrieving the soft balls after a person threw them, and manning the back of the target in case it malfunctioned (and the person needed to be dunked manually).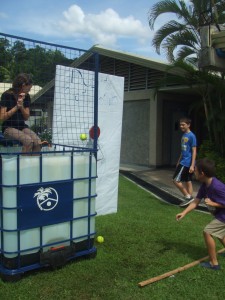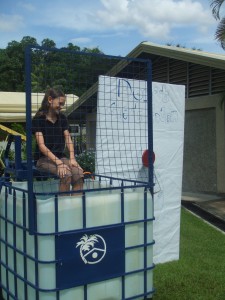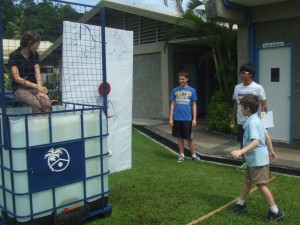 Mr. Becker, our band and music teacher, took a turn in the dunk tank. This is his oldest son dunking him.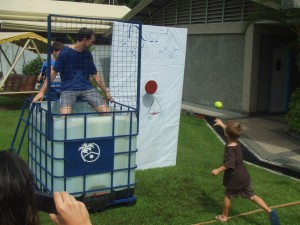 My student teacher took a shift.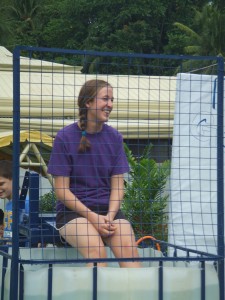 Some of the students were so excited to dunk a teacher.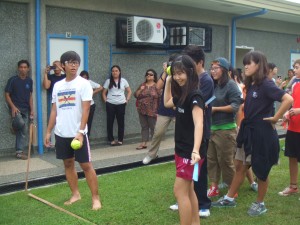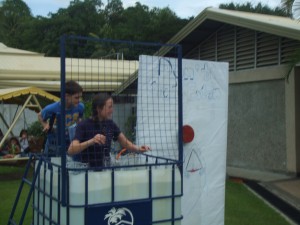 Some of them threw really hard too!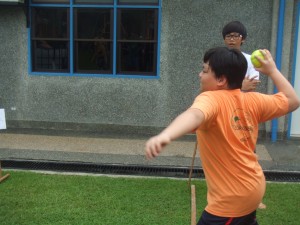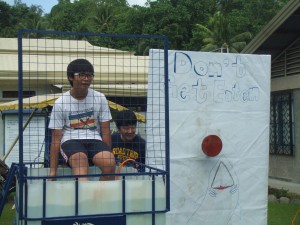 The wooden target fell off, so here it is being attached more firmly. The throws were so hard it loosened the screws.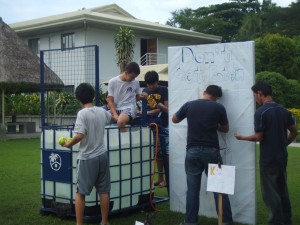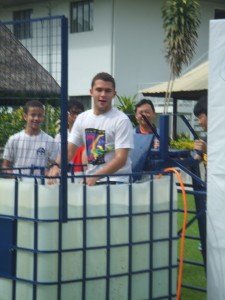 Some of the high school students took shifts as well.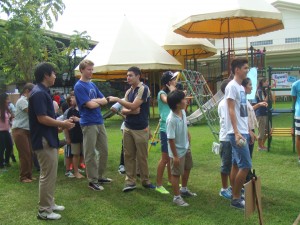 There was always a line of people ready to have a throw at the dunk tank!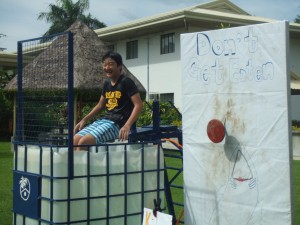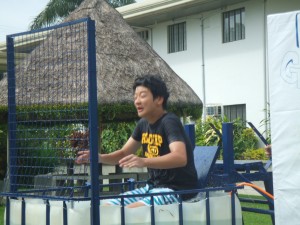 This kinder student had a great arm.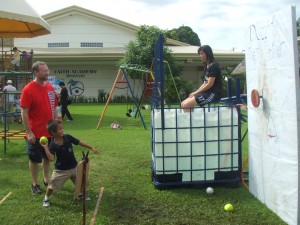 Even some of the parents enjoyed dunking people.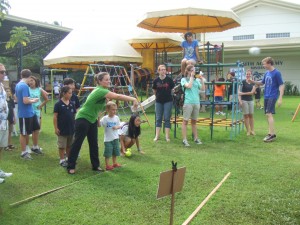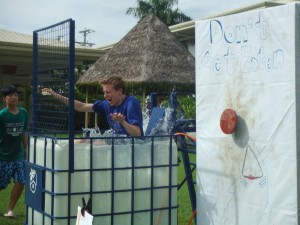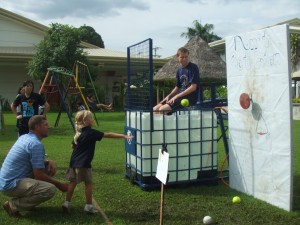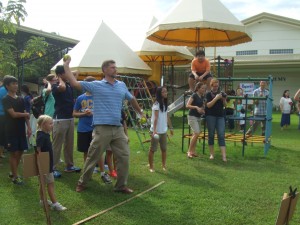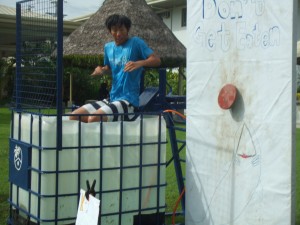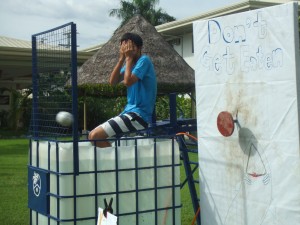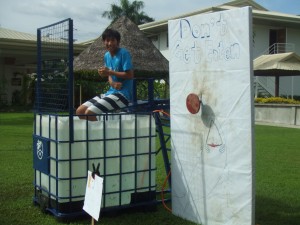 One of our middle school teachers, Mr. Miller, had a rather long line.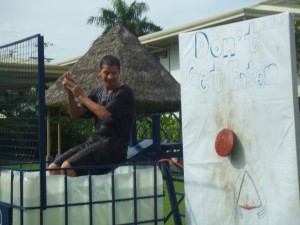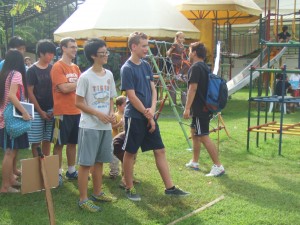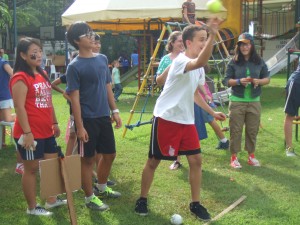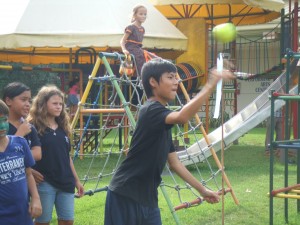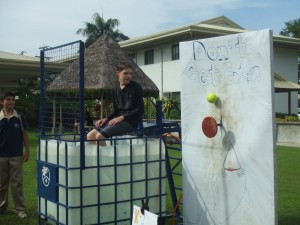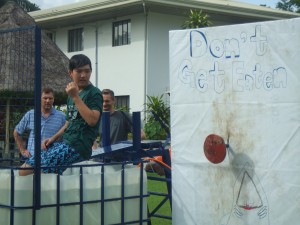 I took the last shift in the dunk tank.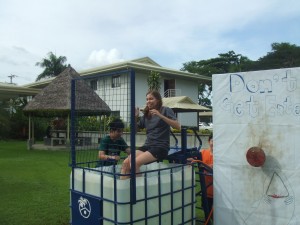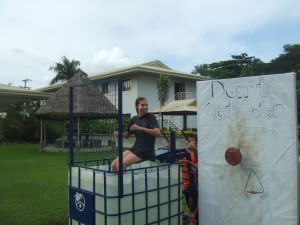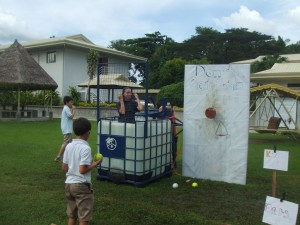 After drying off a bit a couple of the girls wanted a picture. We had a fun day!