OE this year was Victory on the Volcano. We flew out of Davao VERY early in the morning; I think we met at the airport around 3:45 or 4 am.
Here's our group~4 adults & 42 students.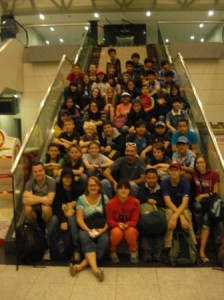 We had a 3-4 hour bus ride to base camp after arriving in Manila.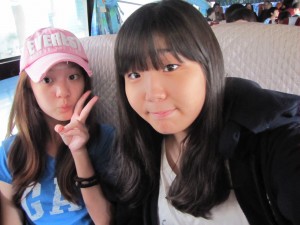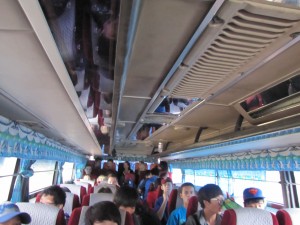 Here's some of the traffic.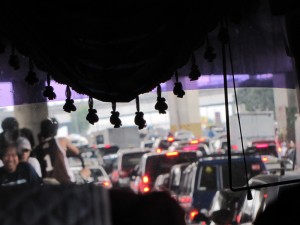 There's always something interesting to see out the window ~ like unique water towers.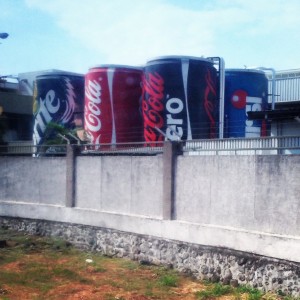 We arrived at the base camp early, but that turned out ok. I was thankful for some down-time after the travel. Our kids did great…despite the many "are we there yet?" questions. 🙂
Base camp had a dorm, swimming pool, kitchen, chapel, basketball court, and was on the beach. My kids took some beautiful shots at the beach.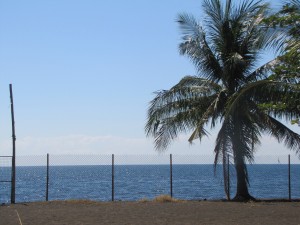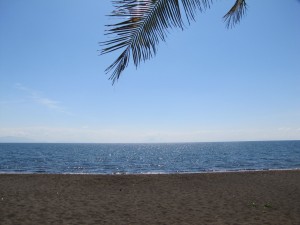 The first day of OE consists of travel and some orientation. Each group does their squad intro and we have a speaker in the evening. You may have seen clips of the squad intros if you watched the videos in my previous post.