I decided to look up the meaning of bahay kubo online. Here's what I found:

"The Bahay Kubo or Nipa Hut, is a type of stilt house indigenous to most of the lowland cultures of the Philippines. It often serves as an icon of broader Filipino culture, or, more specifically, Filipino rural culture."
We have a few bahay kubos around campus. The kids sit in them before class sometimes. A couple months ago the roofs were being redone on the huts around campus. I have one just outside my classroom. Here are a few pictures of the process.
If you look closely you can see the hand of the guy inside who was putting the leaves up.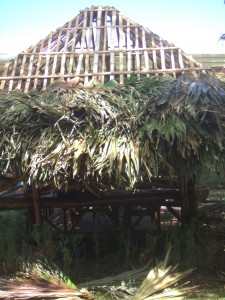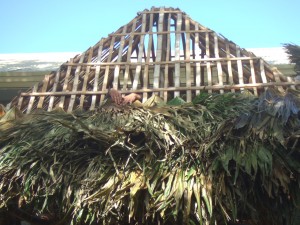 Here's the finished product before they put the netting over the top.