Our annual middle school banquet had a Frozen theme this year. It was fun!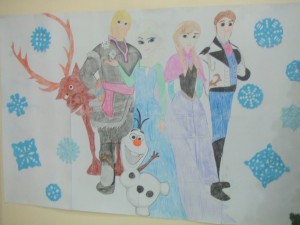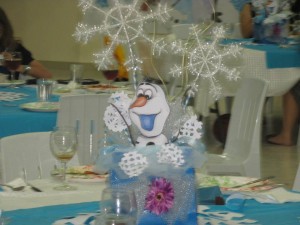 The evening began with each middle school boy finding a girl (classmate or teacher) and standing behind her chair. The boy was supposed to ensure that the glass of the girl he stood behind was full all evening. I'm glad our boys had an opportunity to be gentlemen.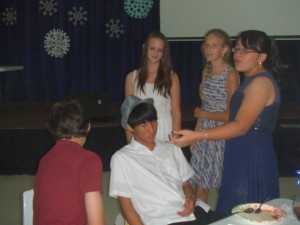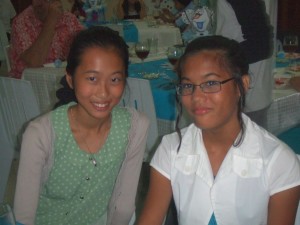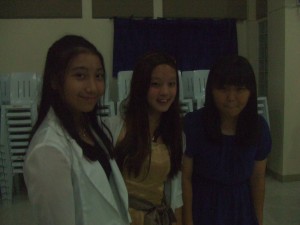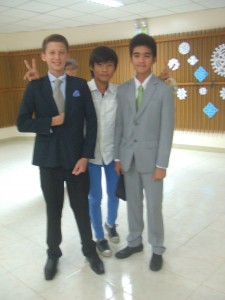 We played a song game and the winning table was allowed to line up for dinner first. A line from a song showed on the screen and you would raise your hand if you knew the song. Then someone from your table had to sing part of the song. Since I helped choose song lines I didn't guess the songs, but I helped sing one or two. My table ended up winning, but we didn't cheat. 🙂
Dinner was wonderful! Some of our parents helped make the pasta (white or red sauce), salad, and bread.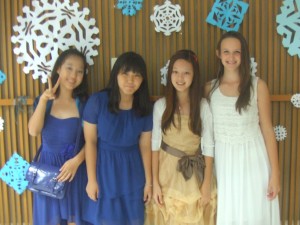 After dinner it was time for the ice cream eating contest. I did not participate in this game, although it was fun to watch. Some teachers participated.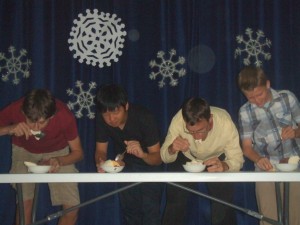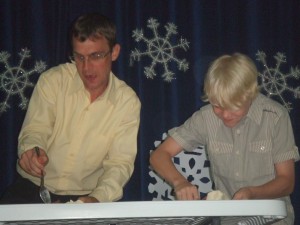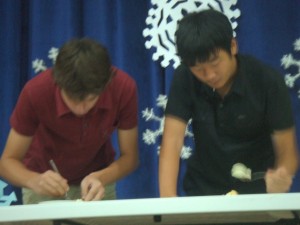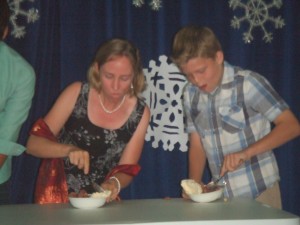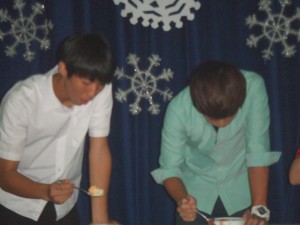 One of the dads was our speaker. He did a fantastic job weaving a powerful message together with some themes from the movie.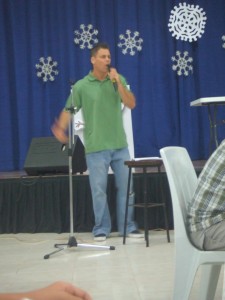 It was neat to see how God is continuing to work in the lives of our kids as the themes of the message related to what the kids have been learning since OE. In the early part of the message he challenged each of us to consider what areas we need to work on in our lives.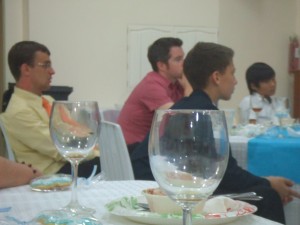 The key point that he ended with compared that in the movie an act of true love was needed to thaw a frozen heart and that Jesus' death was the act of true love needed to thaw hearts frozen by sin.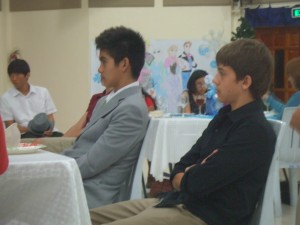 I am so thankful for the dear friends and students with whom God has blessed me!