Friday was Face, Hair, and Hat Day. This means you can be creative and silly with those three areas.
My friend and I decided to use some make-up we had received for free and look silly together. I had also purchased a hair clip with some neon-colored fake hair attached.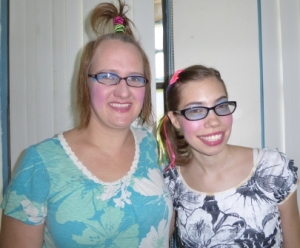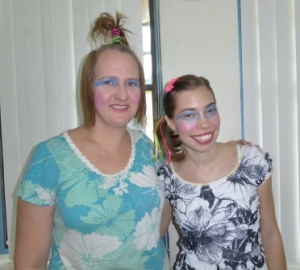 (One of my students who's now in high school walked in the classroom and at first thought that I had died my hair.)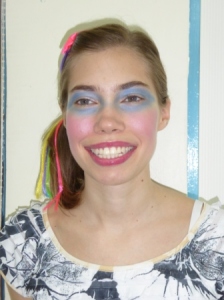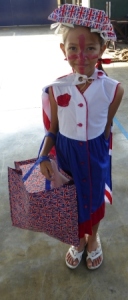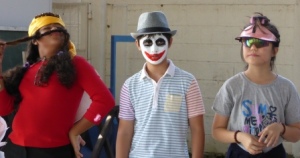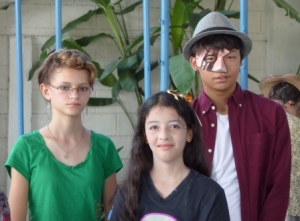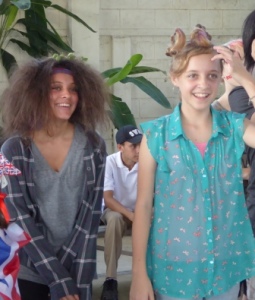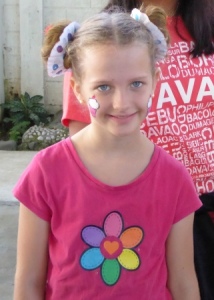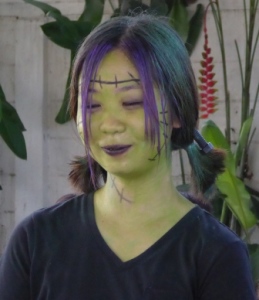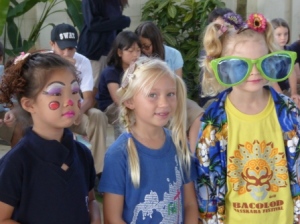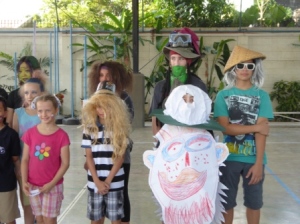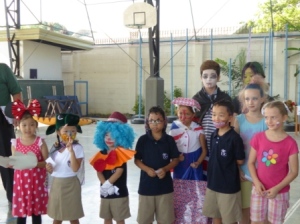 During the week the students were bringing in money that was donated to help Filipinos who lost their homes in a fire in April. The kids placed the money in six jars (each with a different student's name). The top three students received a pie in the face (by the three students who didn't have as much money in their jars.) Our K-8 kids raised 11,000 pesos!