Last Tuesday was fashion disaster day. It was a lot of fun!
I saw these socks when I was shopping and knew they would be perfect.

I think the kids look great.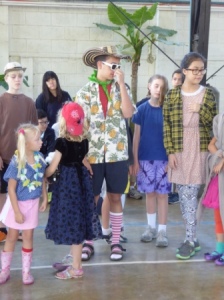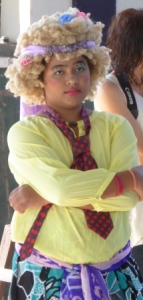 Our lunch game was longest line. First, the kids had to make the longest line by having each team member lie down on the covered court. The team that stretched the furthest won.
Then they used their appropriately removable wardrobe items to make the longest line. This included shoe strings, watches, wallets, cash, lunch boxes, lunch pieces, etc.